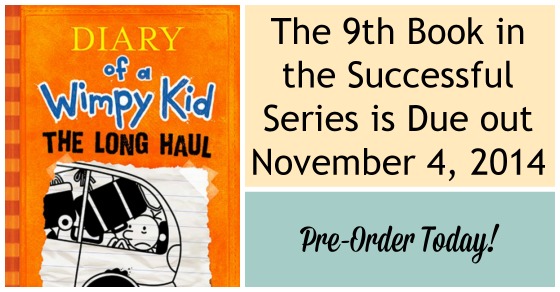 We're getting new information about the 9th book in the Diary of a Wimpy Kid series, "The Long Haul."
Author Jeff Kinney is releasing a series of Teaser Trailers for the book that reveal what MIGHT be happening. One will be released each week from now until the book comes out. You can see the first teaser below where Kinney talks about introducing a new character into the book–a pig!
"The Long Haul" will be released November 4, 2014, and can be pre-ordered from Amazon or other book dealers right now. The hard cover book is selling for $7.92.