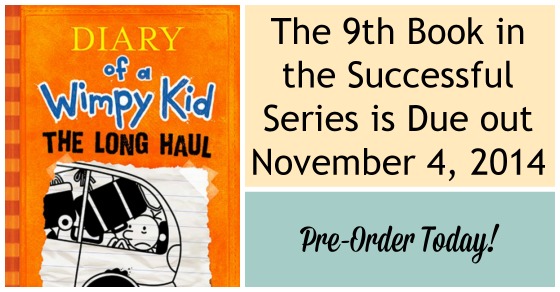 The 9th book in the Diary of a Wimpy Kid book has been announced and it will be called "The Long Haul."
The initial description of the book is that "Greg Heffley and his family hit the road in author-illustrator Jeff Kinney's latest installment of the phenomenal bestselling Diary of a Wimpy Kid series." The official cover shows Greg in the back seat of a car buried under suitcases and not looking very happy about it.
Other than that, we don't have a lot of information yet. But you can bet that it will be as popular as all of the other ones!
"The Long Haul" will be released November 4, 2014, and can be pre-ordered from Amazon or other book dealers right now. The hard cover book is selling for $7.92.